When school is out, the Aquarium is in!
Days off during the school year provide even more opportunities for fun and learning (Emphasis on the fun!). Day camps, offered during select days off, include animal encounters, science experiments, exploration time in the Aquarium, crafts and, weather permitting, time at The Splash Pad. 
School Year AquaCamps are designed for children ages 5-11 in kindergarten through grade 5.
Camps run from 9 AM-4 PM.
Morning care from 8-9 AM as well as afternoon care from 4-5 PM is included in the cost of the camp.
The 2023-2024 calendar is available on this page and by clicking the registration link below.
2023-2024 Registration
2023 – 2024 School Year Camp Schedule
Monday, October 16
In the Dark
When the sun sets, a completely new world appears as nocturnal creatures emerge. Learn about their unique lifestyles and the adaptations that help them thrive in the dark!
Member: $64 | Non-member: $80
Friday, November 10
Radical Reptiles
Enter the radical world of reptiles. Become a junior herpetologist and learn about reptiles and amphibians from A to Z.

Member: $64 | Non-member: $80
Monday, November 20 – Wednesday, November 22
MORPH'D: Animal Adaptations
Join us as we explore how animals share unique stories of survival. Discover the truth and tales about animals in MORPH'D presented by PAR®, and how they compare to others in the world.
Member: $184 | Non-member: $230
Tuesday, January 2 – Friday, January 5
Species Spotlight
Nature is full of animals we can hardly believe are real! Learn more about a few of our favorites, and meet some interesting Aquarium residents.
Member: $240 | Non-member: $300
Monday, January 15
Winged Wonders
Look to the sky as we learn about winged creatures. From the smallest to the largest, see what features help animals take flight.
Member: $64 | Non-member: $80
Friday, February 16
Marvelous Matches
Animals around the world have unique connections with other animals and within their habitats. Discover why these symbiotic animal relationships work so well.
Member: $64 | Non-member: $80
Monday, March 4
Pollinator Palooza
From bees to bats to butterflies, discover the buzzzz about pollinators. Discover how these animals keep the world in bloom.
Member: $64 | Non-member: $80
Monday, March 11 – Friday, March 15
Ocean Explorer
There are five named oceans of the world, all comprising our one ocean! Dive in as we explore the biology, geology, and chemistry that make each named ocean unique. Compare and contrast animals when we visit Mote Marine Laboratory and Aquarium.
Member: $292 | Non-member: $365
Friday, March 29
Sharks and Rays
Sharks and their cousins are amazing animals! Find out how sharks help keep our ocean healthy, and what we can do to help keep sharks safe!
Member: $64 | Non-member: $80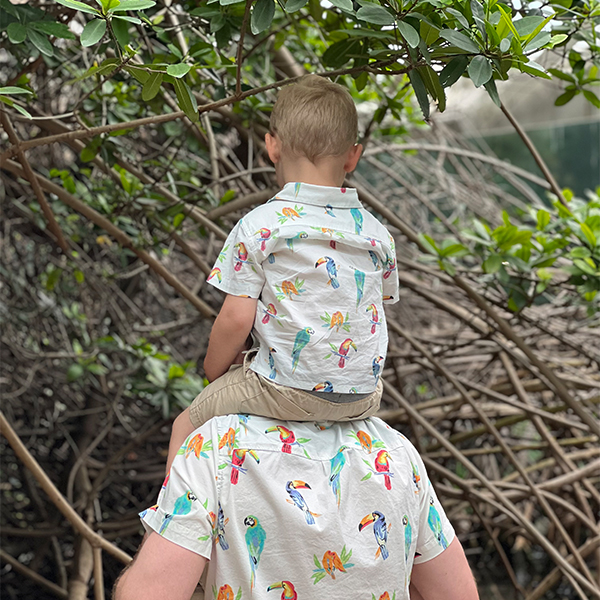 Become a Member
Members enjoy discounts on camps, unlimited visits, member-only events and exclusive perks.
Join Today
Habitats
Dive into the amazing sights and sounds from tree level to sea level!

Learn More