Waves of Wonder
Take a trip through the Waves of Wonder habitats to experience a diverse variety of colorful species. Enjoy the sight of oscillating and undulating jellies, clownfish, and anemones. There's even a great Pacific octopus. This gallery also features the Heart of the Sea, home to many Florida favorites like a loggerhead sea turtle, hogfish, spotted eagle rays and bonnethead sharks.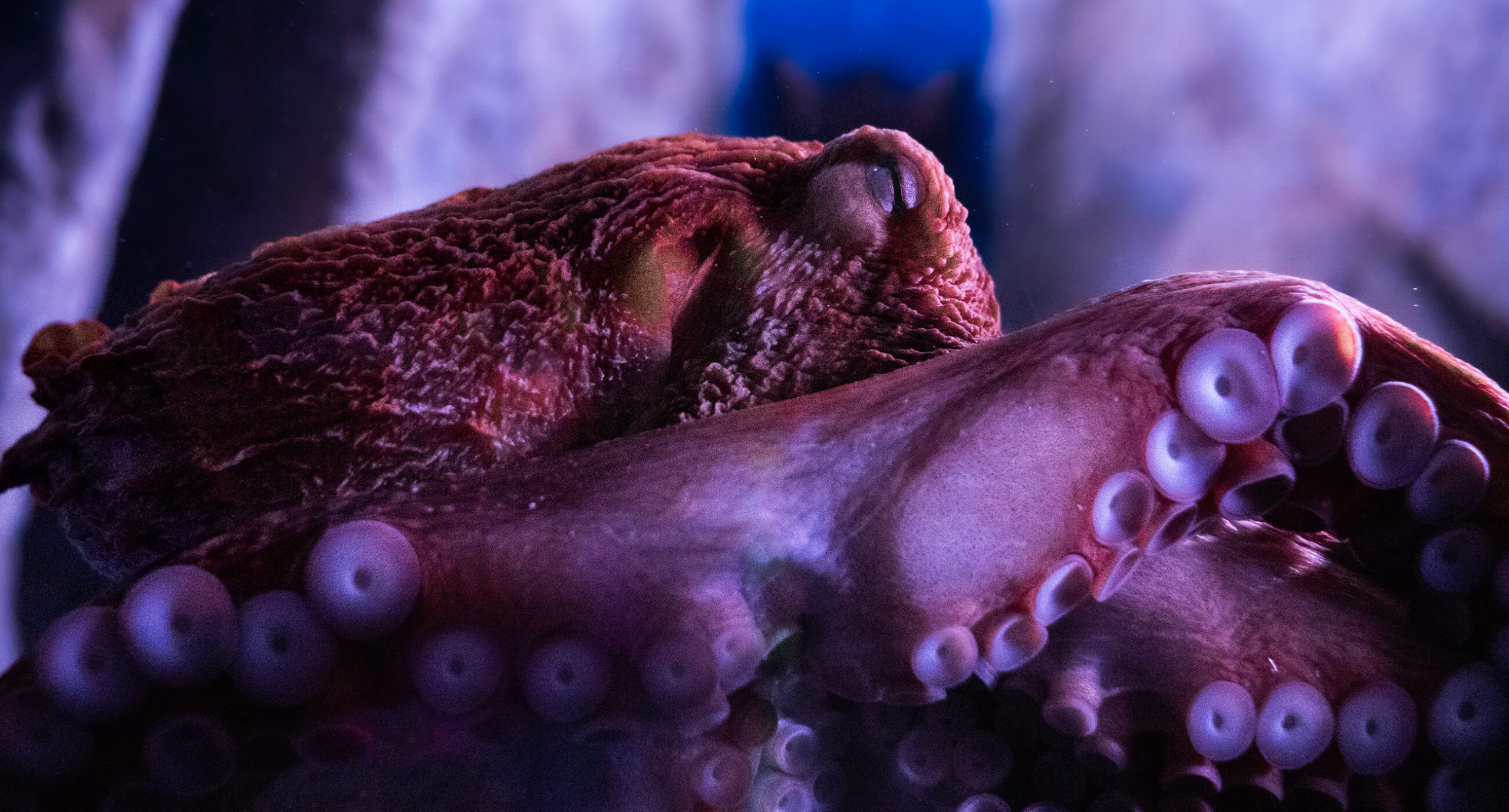 Animal Spotlight: Giant Pacific Octopus (GPO)
The giant Pacific octopus is big on size, intelligence and curiosity. The largest recorded GPO weighed in at 600 pounds! The GPO is a highly intelligent species of octopus, observed to be able to solve puzzles and open jars, they are also believed to mimic other octopus. This species of octopus is an expert at camouflage, shifting its color changing cells called chromatophores, to blend in better with its environment.
Fun Fact: A group of octopuses is called a consortium, but in reality, it is rare to see octopus interact as they are solitary animals.