Shorelines
Get acquainted with animals that make their home under rock pilings and bridges in coastal Florida. Spiny lobsters peer out from their rocky refuge, garden eels poke their heads out of sandy burrows and curious pufferfish flit around below the surface.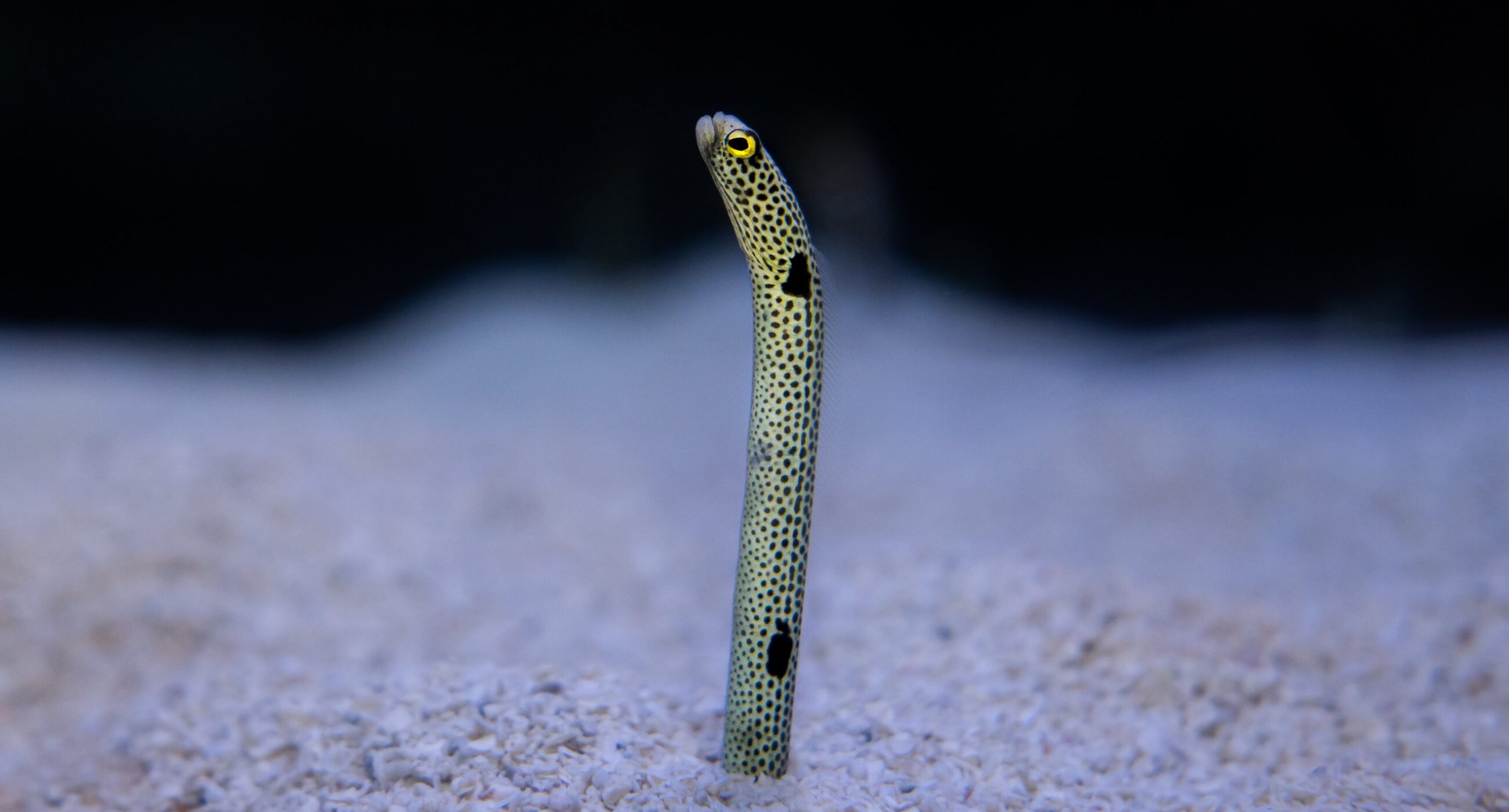 Animal Spotlight: Garden Eel
Garden eels create burrows in sandy bottom habitats to protect themselves from predators. They generally only leave their burrows to get closer to a mate during mating season.
Fun Fact: The genders are sexually dimorphic, which means that males and females can be distinguished by visible traits; in this case the males are much larger than females.