No Bone Zone
Dip your hands into the No Bone Zone to touch sea stars, anemones, sea cucumbers and more! These Pacific species thrive in icy waters, so brace yourself for this bone chilling touch habitat.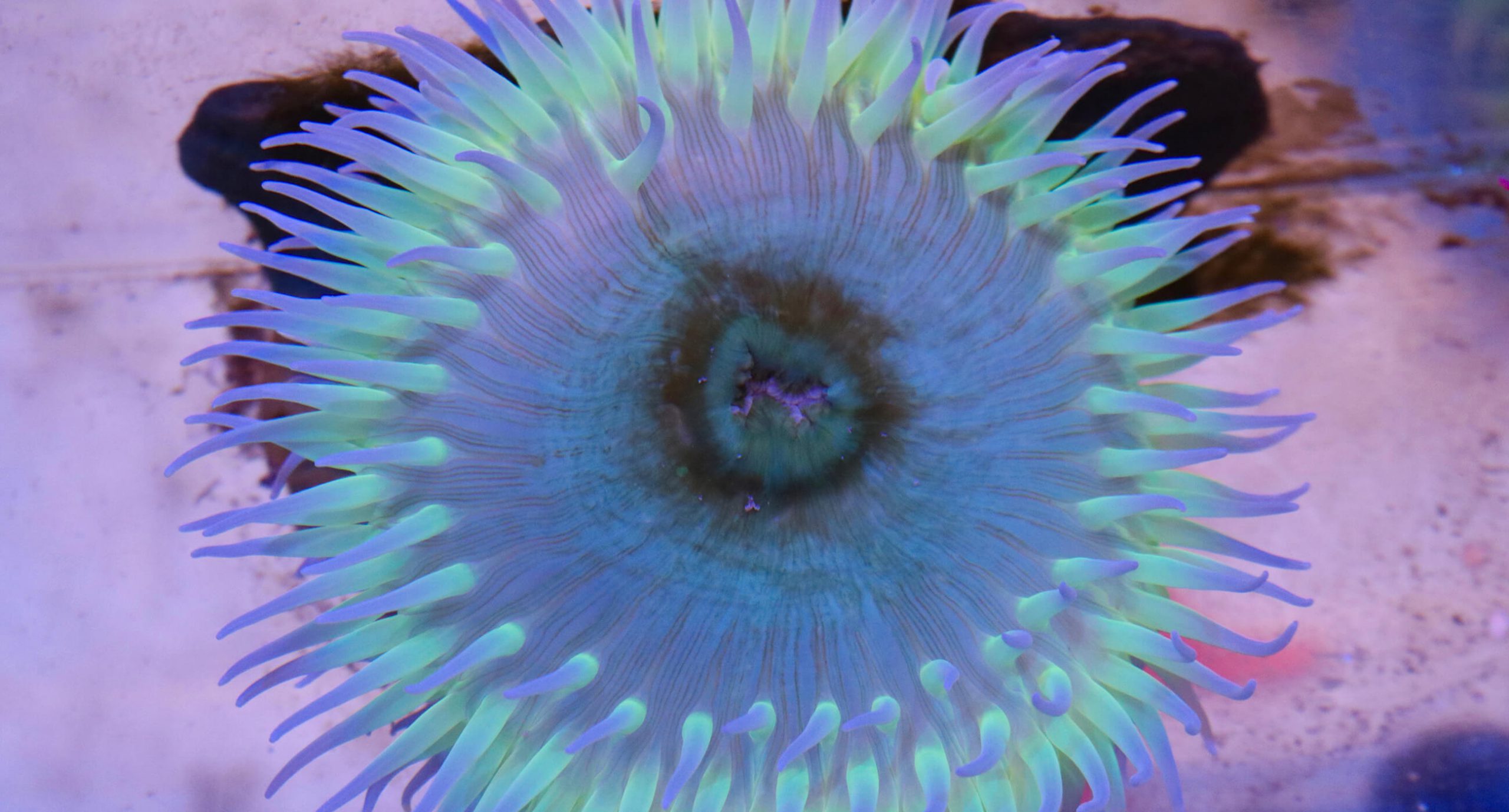 Animal Spotlight: Giant Green Anemone
The giant green anemone may look like an innocent animal, but it actually can consume fish and other small organisms! This anemone gets its bright green color from its symbiotic relationship with microalgae and zooxanthellae, much like a coral does. In fact, anemones are related to corals.
Fun Fact: These animals share characteristics with corals like the presence of stinging cells, radial symmetry and sexual or asexual reproduction.