Moon Bay
The Aquarium's moon jelly touch habitat, the only one of its kind in the Southeast, is sure to wow kids and adults alike. The star of this touch habitat, the moon jelly, is named from their translucent moon-like circular bells and have lived in our oceans for more than 500 million years. Come see these beautiful animals up-close, as they drift gracefully through the water, bodies illuminated by the changing-colored lights. Learn from Aquarium educators about their importance in the ecosystem and discover why moon jellies aren't 'jellyfish', they aren't fish at all!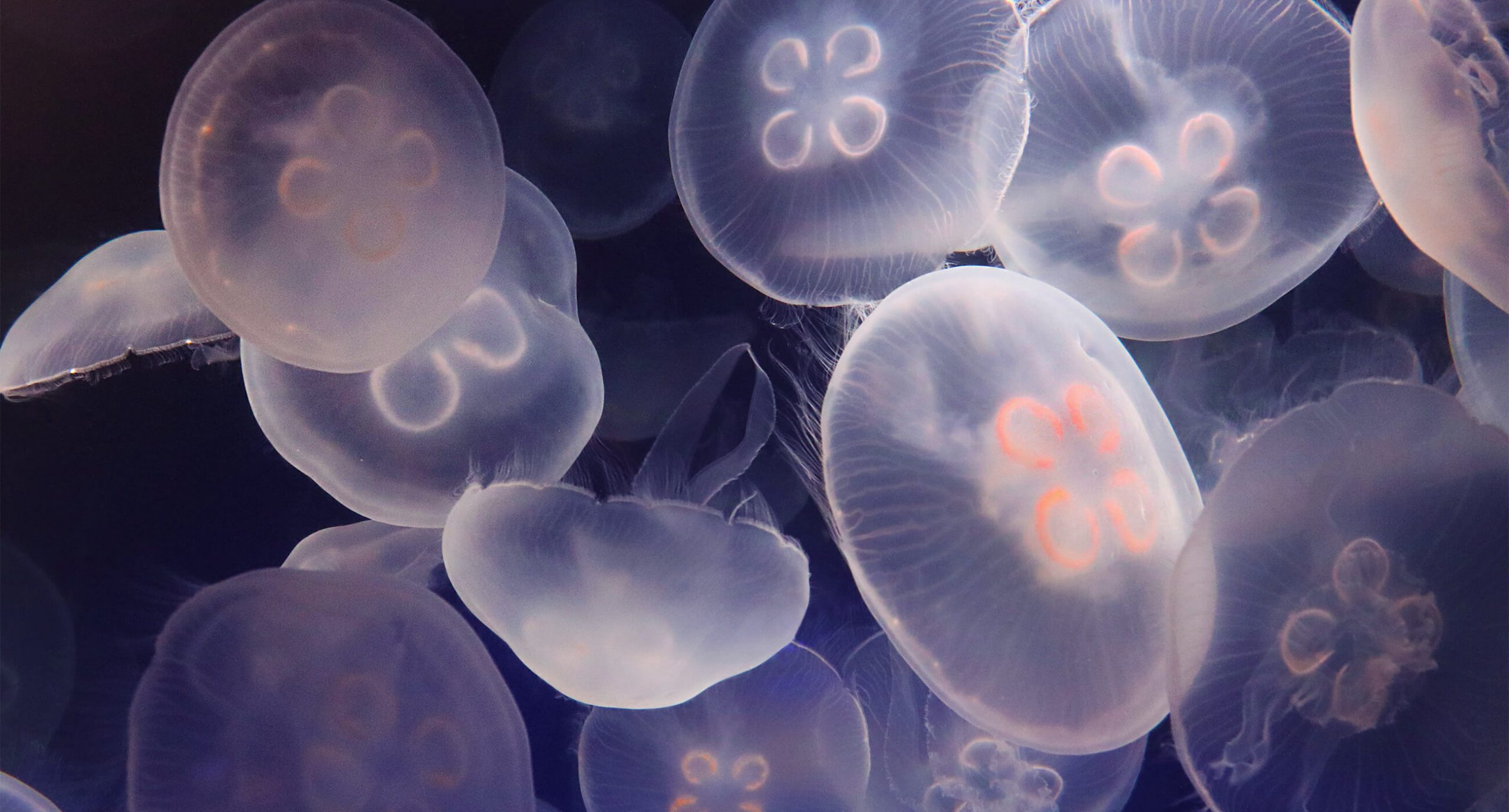 Animal Spotlight: Moon Jelly
Welcome to the world of the weird and wonderful invertebrate – the moon jelly. These short-tentacled animals have no eyes or brain, but do have four stomachs that they use to digest small food items like phytoplankton.
Fun Fact: While these jellies do have stinging cells in their tentacles, their sting is mostly undetectable by humans.