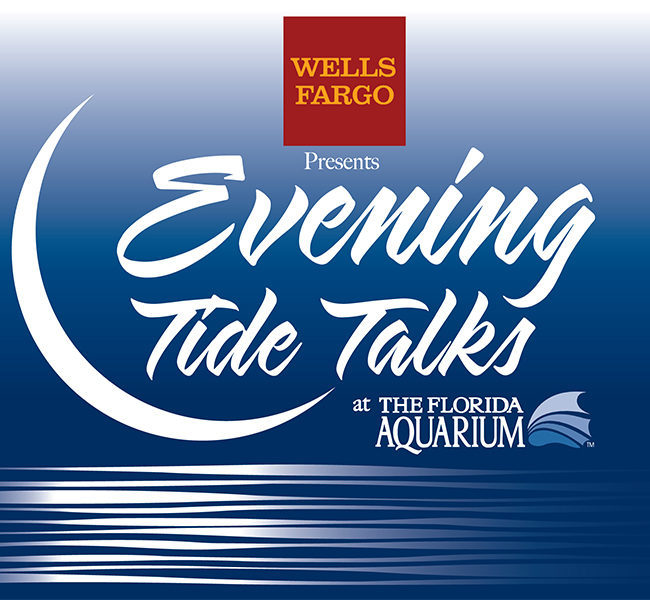 Evening Tide Talk with Robby Smith
Join The Florida Aquarium on March 22 at 5:45pm for a Tide Talk in support of Navy Week! We are pleased to welcome Robby Smith, Supervisory Wildlife Biologist and Environmental Planning and Conservation Branch Chief of Navy Region Southeast, who will be discussing the Navy's work to protect, conserve and enhance our natural environment.
The presentation will focus on Integrated Natural Resources Management Plans (INRMPs) and their implementation. This includes Naval projects on invasive species management, pre-scribed fire, sea turtle protection/mitigations, federally protected species, habitat preservation/management, and regional partnerships.
Robby will also highlight his current work on Flatwoods salamander conservation and research. This is the first time a Tide Talk will highlight the salamander. These indicator species play an important role in keeping many of our forests and aquatic ecosystems vital.
With a B.S. in Zoology from NC State University (1995), Robby has also has a M.S. Degree in Environmental Policy and Management from American Military University (2010). Prior to working for the Navy in Jacksonville, Robby worked at Everglades and Dry Tortugas National Parks where he served as a Natural Resources Advisor on both wildland/prescribed fires and was a member of the NPS Southeastern All-Risk/Hazard team.
The Navy Week program is the Navy's primary outreach effort into areas of the country that do not have a significant Navy presence. Held in more than 90 cities in the US, Navy Week brings in a variety of outreach assets, equipment, Navy sailors and civilians for a week-long series of events with leaders and organizations representing all sectors of the city. The Florida Aquarium is proud to be part of Navy Week 2022 and to host Robby Smith for our Tide Talk Series.