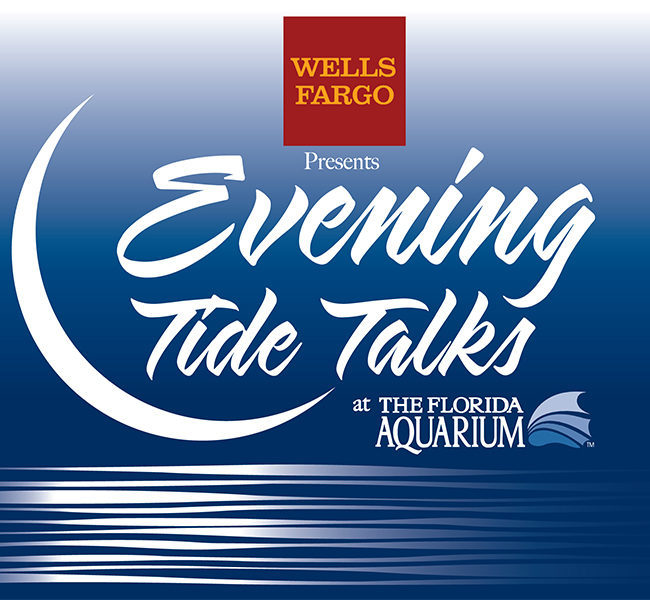 Evening Tide Talks
The Florida Aquarium's Free Lecture Series
Please join us for this interesting and informative, complimentary lecture series featuring world-class scientists and modern day adventurers at The Florida Aquarium.
The Series kicks off on with noted author and outdoor explorer Julie C. Henry
Mosaic Ballroom – The Florida Aquarium
Wednesday, February 16, 2022
5:45 – 7:30 PM
Includes complimentary reception.
Julie C. Henry is an outdoor explorer and animal lover at heart who is continually learning and sharing leadership lessons inspired by wildlife and wild places. She is the author of Wisdom from the Wild: The Nine Unbreakable Laws of Leadership from the Animal Kingdom. Her poignant novel teaches provides a fun, new approach to leadership presented in the nine "Unbreakable Laws" from the animal kingdom. These true, fundamental guidelines with concrete examples from wildlife can steer your work and decisions as a leader. A former zoo and aquarium senior leader, Henry is president of Finish Line Leadership, a training and consulting firm, and has worked with over fifty-five organizations across corporate, nonprofit, government, association, and community sectors. She holds Bachelor of Science degrees in both zoology and education (Miami University of Ohio), a Master of Arts in communication (University of South Florida), a Postgraduate Diploma in outdoor education (University of Otago) and an Executive Program Certificate in Sustainable Business Leadership (Green Mountain College).
Thanks to our media partner